Allergy Season is in Full Bloom !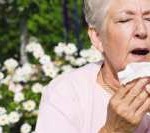 Unfortunately so are your allergies. Runny nose, itchy eyes, tickle in your throat, coughing, sneezing, oh my !
What is one to do to get some relief?  Take time for yourself Today!! Come to Asheville's Therapeutic Salt Cave  where you can relax, breathe, clear your head and sinuses and stop rubbing your eyes. Just a few visits on a regular basis will have you feeling better and breathing easier.
Don't wait any longer….call today to schedule time for YOU !! We have a seat waiting JUST FOR YOU !