Which is more appealing to all 5 senses? Which provides the most benefits to the body?
Artificial Salt Rooms are popping up around the country. They are an inexpensive way of giving the public a "taste of what real salt therapy" is all about. These artificial salt rooms are constructed by placing a metal grid on the wall and then mixing sea salt with artificial resins and applying the mixture to the wall by hand until all the spaces are covered. Some salt rooms use this method on their ceilings as well. The floor is covered in loose sea salt.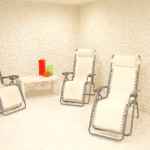 The room has a "sterile white" appearance.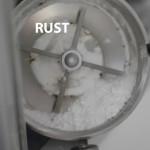 Rust forming in the Halogenerator used in salt rooms…dangerous to one's health when this occurs . One of the largest manufacturers of Halo generators states " only exposed metal parts are made of stainless steel". Other metal parts are susceptible to rust and their machines have a limited 2 year warrantee .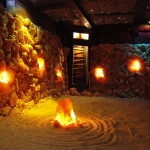 Asheville's Therapeutic Salt Cave which is fed by 2 water features, all natural process, no use of any mechanical spraying of salt. Where would you spend your time?
http://ezinearticles.com/?Salt-rooms-vs.-salt caves&id=7458771