Sneezing, watery eyes, scratchy throat? Is this a summer cold or just seasonal allergies?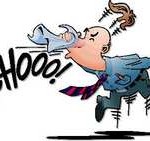 Contrary to popular opinion seasonal allergies don't just strike in the spring and fall months. Grass pollens and mold spores are the most common allergy triggers  during the summer. Summer colds and allergies aren't just annoying, they can lead to more serious health issues, such as a sinus infection. Schedule an appointment today and come relax and rebalance your body in our Therapeutic Salt Cave.
You'll find that you will be breathing a bit easier with just one visit.
We recommend at least 3 visits to start to rebalance your body, clear your sinuses and open your brachial  pathways.